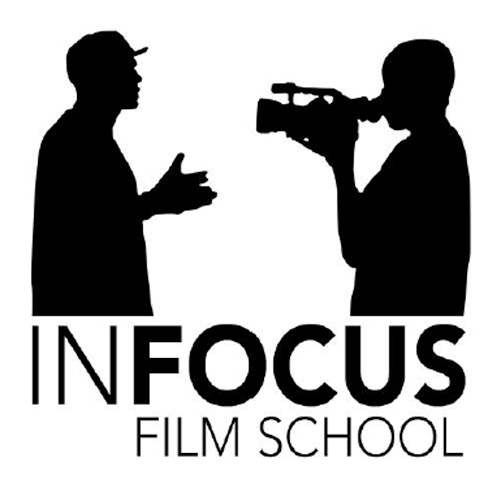 FILM PRODUCTION ACCELERATOR BOOTCAMP
富可视电影制作加速器新兵训练营
Program Length: 12 Days 项目周期:12天
Program Hours: 9:00am - 6:00pm 时间
Maximum Students: 28 最大学生数
Hours of Instruction: 92 指令学时
Program Cost: $3800 +GST 项目费用
Overview
InFocus' two-week Film Production Accelerator Bootcamp provides students with
essential technical and creative skills needed to enter the film industry. Over twelve days of
intensive instruction, students will be taught the fundamentals of camera
operation, lighting, audio, directing and professional set protocol. Students will also have
the option of receiving classes in video editing. The Accelerator Bootcamp will lead to the
completion of three projects: a silent film, a scene study, and a short film. Students will
complete the program with an understanding of filmmaking that translates to the international
film industry.
富可视两周的电影制作加速训练营为学生提供了进入影视行业所需的基本技术能力和创造能力。
在密集指令期的十二天时间里,学生将学习操作相机,灯光,音响,指导和专业设置协议的基本原理。学生
也将接受视频编辑项目的学习。加速训练营将促进三个项目的完成:一个无声电影,一个场景的
研究,和一个短片。学生将完成该计划并转化对国际影坛电影艺术的理解。

Highlights
● 2 concurrent classes of 14 ensure each student receives individual instruction
确保每个学生能接受专业指导
● Students receive over 90 hours of instruction 超过90个小时的指导
○ 24 classes spread over 11 days 在11天的快速24课时进度
○ 1 full day of production in which students shoot a short film 确保每个学生全天完
成一个短片制作
○ An additional 24 hours of in-class exercise time 另外增加24个小时的课堂实践时间
● Classes include:课程内容
○ Cinematography电影拍摄
○ Production Audio电影音效
○ Directing导演
○ Assistant Directing导演助理
○ Editing编辑
○ Producing制作
About InFocus
Our mission is to provide a superior film education through accelerated, hands-on learning.
Because no two students have the same aptitude, smaller class sizes allow us to provide more
individualized training. Our classes provide an interactive experience that includes theory,
instructor-led demos, and follow-up assignments. In addition, a tutorial assistant is on hand
every day to help students apply what they have learned in class.
我们的使命是通过提升,为动手学习提供了优质的电影教育。因为没有两个学生具有相同的潜质,
规模较小的班级规模使我们能够提供更加个性化的培训。我们的课程提供了一个互动的体验,包
括理论,教师指导的演示和后续任务。此外,一个教程助理每天随时帮助学生应用他们在课堂
上所学的知识。
InFocusFilmSchool
Beijing Office Line(北京):010-61590226
Email:service@orangegefy.com
website:www.orangegefy.com
联系人:何老师137**1881**4882